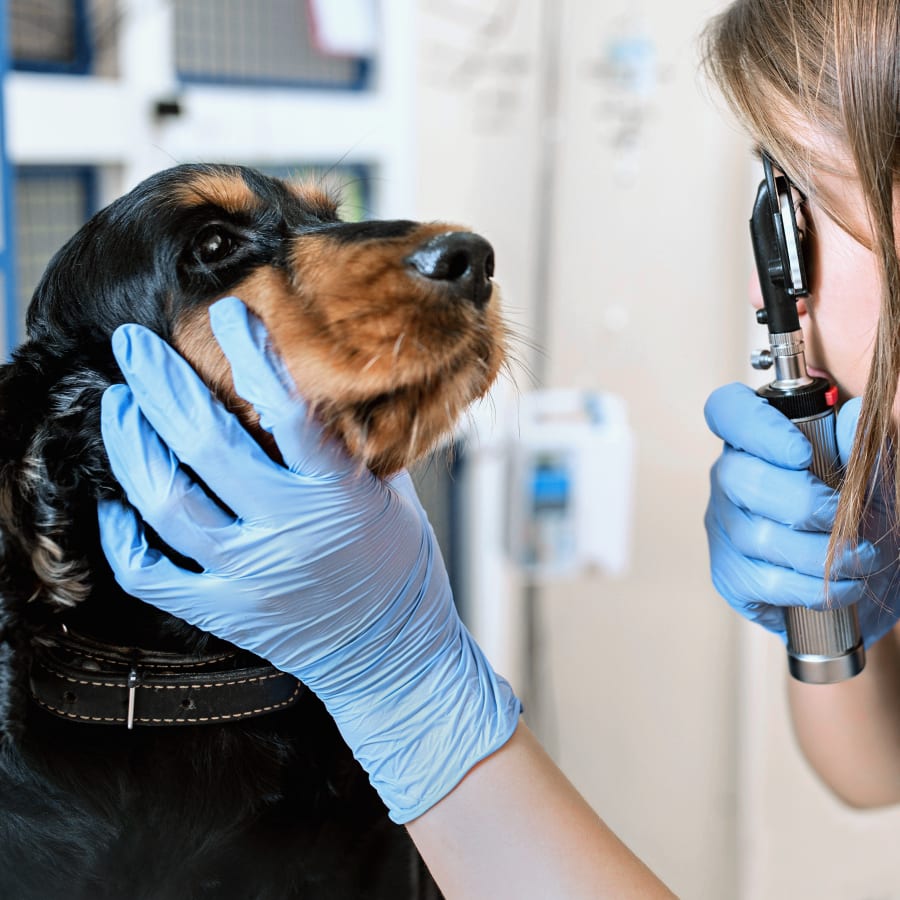 Eye Care for Torrance Pets
The eye problems that may affect your pet range in severity from moderate to severe. These diseases can cause discomfort and impair your pet's vision. When detected early, therapy can alleviate pain and protect your pet's vision.
Symptoms of eye conditions may include eye discharge, squinting, tearing/tear-stained fur, or cloudiness of change of color in the eye, swelling, vision loss (sudden or gradual), or eye rubbing.
At Harbor Animal Hospital, we can diagnose and treat common eye diseases or conditions in cats and dogs.
We would gladly send you to a board-certified veterinary ophthalmologist if your pet needs more specialized treatment.